Accounting and Data Analysis training in Abuja
Get the best out of our Accounting and data analysis Training in Abuja Nigeria and build up your career.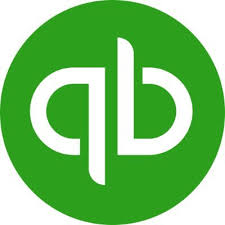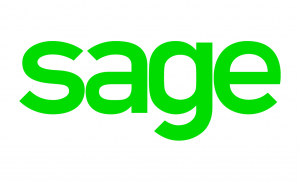 In this Accounting and
data analysis
training in Abuja Nigeria, we will let you into the foundational understanding of the need for transformational assets within an organization and explain the importance of intelligent data management and corresponding analytics practices.
In this Accounting and data analysis training in Abuja Nigeria, we will provide you with the needed knowledge on the various job roles involved in the analytics practice and the most commonly encountered technologies in today's data ecosystem.
You may also be interested in our Cloud Computing and Data Security Training in Abuja Nigeria
This course will cover the idea behind the most common types of data you should be prepared to analyze, as well as help you explore the factors impacting data practices. This certificate program will also explain why intelligent data management and a corresponding analytics practice is critical for the success of both the organization and the professional.
On completion of this  Accounting and data analysis training in Abuja Nigeria you will receive a globally recognized certificate to share with your online professional network.
Benefits of this Accounting and data analysis Training in Abuja Nigeria
You will learn;
The basic concept behind different types of data and how they are used
The life cycle of organizational data and how to professionally manage organizational data
The job roles and duties associated with data analytics
Vocabulary that aides evaluation and communication in data practice
Exposure to data and demonstrations of tools used for managing and analyzing data
The major business impacts and disruptive potentials of organizational data
Common obstacles  to effectively leveraging data in an organization
How to tie data to business requirements and build business cases
Learning outcomes
by the time you are done with this Accounting and data analysis Training in Abuja Nigeria, you will be able to;
Determine how the digital transformation and disruption landscape create a competitive advantage across  enterprise.
Identify the organizational ecosystem you need  to become a data-driven organization.
Analyze the life cycle of data and it's implications for data-driven decision making.
Compare common problems and risks associated with becoming a data-driven business.
Differentiate between data analysis tools.
Identify requirements for data-driven projects.
LIST OF MAJOR COURSES UNDER THIS ACCOUNTING AND DATA ANALYSIS TRAINING PROGRAM IN ABUJA NIGERIA;
Quickbooks Accounting
Sage Accounting
WHAT YOU WILL LEARN
You will learn how to;
Create chart of Accounts Nominal ledger and reporting
Set up  customer and Supplier accounts
Build sales and Purchase invoices
Implement VAT
Reconcile account
Create report and Report Designing
QUICKBOOKS
Manage account receivables
Accurately forecast future cash flow
Manage your payroll
Meet both current and future tax obligations
Manage Business Finances
Tracking sales and automatically creating receipts and invoices
PROSPECTIVE JOB ROLES AFTER COMPLETION
After completion of this training, Student will be adequately equipped for the following job roles
Financial data Analyst
Financial information specialist
Account Auditor
Freelance Accountant
THINGS TO NOTE
1. We don't run quarterly or monthly lectures/classes. You are assigned to your Trainer instantly so you can get started with your classes after clearance.
2. You Can Speak With Any Of Our Highly trained Course Guidance And Counselor. if you are not sure the best training course for you.
At last! you are just a step away from that dream career. Feel free to call any of the numbers or message us on Whatsapp for further inquiries. +2348142100460, +2348123181756
Are you a serving corp-member? Grab this opportunity and claim a 30% discount with the COUPON – 3677401ASCC
#professionalCourses #IctTraining #TechTalkFriday #AbujaTechCity #Microsoft